Over the years it has been my pleasure to be a culinary instructor to thousands both hands-on and via an online learning platform.
Hobby Hill Farm Fresh - Cafe & Bakery was born of my culinary creation and talents.
Enter our classroom and I will teach you skills that will not only make your daily life less stressful but also delicious.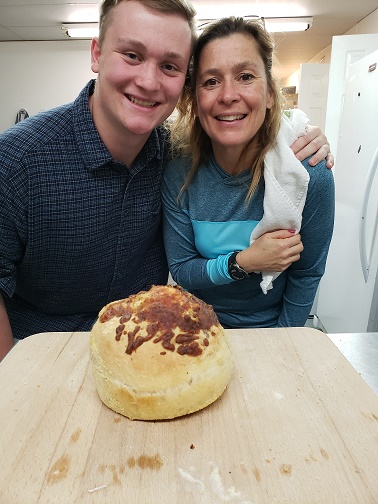 My son Nick and I really enjoyed making bread together. Here is our first Cheesy Pepperoni Loaf using a dutch oven.
We ate the whole loaf!
Sharon is an amazing educator, entertaining and informative! We enjoyed our class and a great time was had by all! Thank you!
Julie Hill